>
X
Loading... 2022 Open Days for Australia and New Zealand Medical Schools
Deciding where to apply to medical and dental school is tough. Medical degrees are long so you want to make sure you end up in the right place! One of the best ways to help make this decision is to visit as many schools as you can. This way you'll get a feel for their teaching style, meet some of the faculty members and see if you could see yourself studying there. This article will list all 2022 open days dates for medical and dental schools in Australia and New Zealand. Even if you can't attend an in-person 2022 open day, there are lots of virtual resources that are available such as virtual tours and recorded talks.
Most open days tend to take place in July and August. As you can see, many universities haven't released their open day dates yet but be sure to check back for updates later in the year. You can often register your interest with the university booking page to get an email notification when registration for their open days open too.
If you're wondering which medical schools you're eligible to apply for, take a look at our guide to UCAT and GAMSAT medical schools
Australian Medical School Open Days:
Bond University
Bond University are planning a virtual open day for 2022 on the 24 July. You can register for events and catch up with their 2022 open day here. Recordings from last year are available and include subject talks from the Faculty of Medicine. Excitingly, there will also be an in-person event on Saturday 7 August. This will be an amazing opportunity to tour the campus and see everything the university has to offer.
Charles Darwin University
You can access a virtual open day at Charles Darwin University here until August 2022. The open day is completely on demand so you can take a look whenever is most convenient for you. The open day has information about their study programs, virtual campus tours and lots of course information and flyers to collect.
Charles Sturt University
We don't know when the Charles Sturt University 2022 open day will be just yet, but you can register interest here. If you do this you will receive an email notification as soon as bookings are open for the open day.
Charles Sturt are also hosting Medicine Insight nights. These will give you a look into the medical courses available at the School of Rural Medicine. Register your interest here.
Medicine Insight Night Dates:
Wagga Wagga: Tuesday 16 March 2022
Orange: Monday 22 March 2022
Bathurst: Tuesday 23 March 2022
Online event: Tuesday 4 May 2022
Curtin Medical School
Curtin Medical School are hosting their open days on 30 May 2022. You'll have the chance to tour the medical school and ask admissions staff any questions you may have. Click here to find out more and register interest.
Flinders University Medical School
In 2020 Flinders University hosted their open day online. However for 2022 Flinders University will be holding in-person open days on both 13 and 14 August 2022. If you can't make the dates you can still access the online recordings from last year's virtual open day.
Griffith University School of Medicine
For 2022, there are both in-person and virtual events. The virtual open day will take place from 12 July – 20 August. If you register you'll be able to access all the information and talks at any time during that period. The in-person event will take place on 8 August 2022. You can register for both here.
James Cook University
Unfortunately the dates for James Cook 2022 open days haven't been released yet. Check back here for updates.
Monash University
Monash University is also hosting both virtual and in-person open days for 2022. In-person events will take place on 7, 8 and 15 August depending on which campus you'd like to visit. Places are limited so make sure to register as soon as possible. The virtual open days will also be available on both 25 and 28 July. You can register for any of the sessions here.
University of Adelaide
The virtual open day via Adelaide's online portal will be open on the 11 August. If you'd prefer to visit the campus, an in-person open day is also being held on 15 August. You can alternatively chat with student ambassadors from the University of Adelaide online to answer questions and queries about studying there. Click here to find out more and register for 2022.

University of Newcastle
The University of Newcastle will be holding open days on 31 July 2022 (Central Coast Clinical School) and 28 August 2022 (Callaghan and City Campus). Register your place here!
University of New South Wales
The 202 open day dates haven't been released yet. However the University of New South Wales is holding a Y12 Medicine information evening on 17 March 2022. You can register here. If you miss out on this you can always chat and ask any questions you have to current student ambassadors by following that same link.
University of Queensland
The University of Queensland will be hosting an in-person open day on 1 August 2022. Register here. If you can't wait for that then you can also take a virtual campus tour here to get a feel for the university.
Sydney Medical School
For 2022, the University of Sydney is holding an in-person open day on 28 August. Until then, you can watch recordings of 2020 talks and medicine webinars here.
University of Tasmania
A virtual open day for the University of Tasmania is available here. You can access it 24/7 whenever is convenient for you.
University of Sunshine Coast
The University of Sunshine Coast offers a provisional pathway to Griffith University MD. They currently have a virtual open day from 2022 available 24/7 here. You can also register for the 2022 virtual open day which will go live on 18 July.
University of Western Australia
The University of Western Australia is holding an open day on Sunday 28 March. Register here to make sure you don't miss out! There should be another open day in the winter too, but dates haven't been confirmed yet.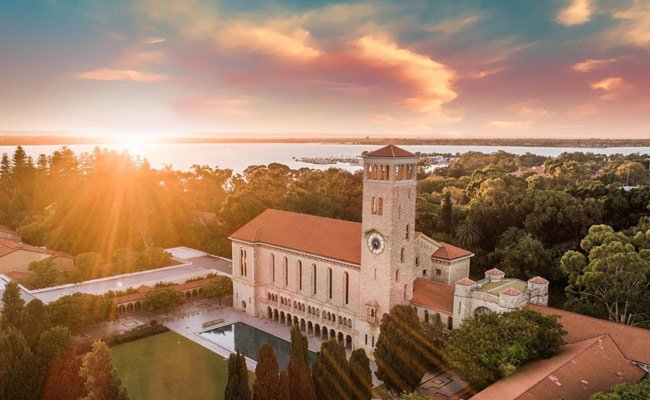 Western Sydney University
The Western Sydney University 2022 open day will be held on Sunday 15 August 2022. You can register online now.
Australian National University
The open day for 2022 is open for registration and will take place on 14 August. Until then, you can take a virtual campus tour here!
University of Notre Dame Sdyney
The 2020 recording and virtual open day resources are available here. The 2022 dates and plans haven't been released just yet but we will update you as soon as they have!
University of Wollongong
An open day for the University of Wollongong will be held on Saturday 8 August 2022. More information, including how to register and programme of events, can be found here.
Macquarie University
Macquarie University is holding their 2022 open on Saturday 14 August 2022. If you're planning on attending, make sure you book in advance here.
Deakin University
Unfortunately no 2022 dates have been made public so it looks like Deakin will only be offering online open days again this year. You can take a look at the online open day resources from 2020 until then. The resources are on demand so feel free to watch whenever suits you.
University of Melbourne
The University of Melbourne haven't released their 2022 Open Day plans just yet. You can register your interest here. Using that link you can also explore the campus with a virtual tour. If you have any questions in particular you can also arrange a zoom call with a student advisor!
University of Notre Dame Fremantle
The University of Notre Dame Fremantle has an online, fully virtual open day available here. The open day is on demand so you can attend whenever suits you and your schedule best.
New Zealand Medical School Open Days:
University of Auckland
There will be both a virtual and in-person option for the University of Aukland open days this year. The virtual event will take place first on the 29 June, while the in-person event will take place on 28 August. You can check out their online open day resources and register here.
Otago Medical School
The Otago Medical School is hosting open days on Sunday 23-24 May 2022. These will take place for the Dunedin campus only. You don't need to register to attend. The event will let you take campus tours, explore residential colleges and attend subject talks. Find out more here.