Loading... UCAT Percentile Calculator
Use This UCAT Decile Calculator to See Where You Rank
The UCAT is a clinical aptitude test required by most universities in Australia and New Zealand for entry into medicine and certain other health-related degrees.
Unfortunately, it can often be quite confusing to ascertain how well you've done in the UCAT based on your overall score alone. This is where UCAT percentiles come into play, as they allow you to directly evaluate where you rank compared to your peers. UCAT percentiles tend to change annually based on each test-taking cohort's performance in the examination. Our team has devised a table detailing UCAT overall scaled score to percentile conversion, based on the latest official statistics, so that you can see where you rank in 2022.

Aside from knowing how you rank among your peers, UCAT percentiles are useful as they're frequently used by universities to rank applicants for interview invites. For example, the University of New South Wales (UNSW) state on their website that "interviews are offered based on your selection rank and UCAT ANZ overall score."
How Are UCAT Scores Calculated?
To determine what your UCAT 2022 percentile is, you'll first need to know your overall scaled UCAT score. In a nutshell, the UCAT comprises five sections with each being scored on a scale of 300-900. For each section, a higher number of correct answers will correlate to a higher scaled score between 300-900. The scaled scores of the four 'cognitive' sections of the UCAT (Abstract Reasoning, Verbal Reasoning, Quantitative Reasoning and Decision Making) are summed up to reflect an overall cognitive UCAT score which may range from 1200-3600.
Situational Judgment scores do not usually make up a part of the overall UCAT score and may instead be used by universities to distinguish between applicants holding the same UCAT score.

A higher proportion of correct answers correlates to a higher scaled UCAT score. Pearson VUE, the body that administers the UCAT, does not publicize how they calculate scaled scores. We recommend you do not worry too much about trying to calculate an overall UCAT scaled score and, instead, focus on refining your technique so you are able to get as many questions correct as possible. This will ensure that you also receive a proportionately high scaled UCAT score.
For more information about the UCAT and what each section entails, check out our guide to 'undergraduate ANZ medical schools'.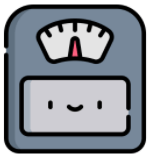 According to 2021 UCAT ANZ statistics, the average overall scaled score was 2537. 581 was the lowest average individual section score while 679 was highest average individual section score. See the table below for more details.
| | | | | | | |
| --- | --- | --- | --- | --- | --- | --- |
| | Verbal Reasoning | Decision Making | Quantitative Reasoning | Abstract Reasoning | Total Cognitive Scaled Scores | Situational Judgment |
| Mean | 586 | 622 | 679 | 650 | 2537 | 581 |
What Is My UCAT Percentile?
In addition to test statistics, you can convert your scaled UCAT score into a percentile to more clearly ascertain how competitive your score is compared to other students. Use the following table, based on UCAT ANZ 2021 statistics, to deduce your UCAT percentile for 2022.
| | | | | | | |
| --- | --- | --- | --- | --- | --- | --- |
| Percentile | Verbal Reasoning | Decision Making | Quantitative Reasoning | Abstract Reasoning | Total Cognitive Scaled Scores | Situational Judgment |
| 10th | 480 | 500 | 570 | 530 | 2150 | 478 |
| 20th | 520 | 540 | 610 | 560 | 2280 | 522 |
| 30th | 540 | 580 | 630 | 590 | 2360 | 550 |
| 40th | 570 | 600 | 650 | 610 | 2440 | 571 |
| 50th | 580 | 620 | 660 | 640 | 2520 | 592 |
| 60th | 600 | 650 | 690 | 660 | 2600 | 610 |
| 70th | 630 | 680 | 710 | 690 | 2700 | 628 |
| 80th | 650 | 700 | 760 | 740 | 2810 | 647 |
| 90th | 680 | 740 | 800 | 800 | 2960 | 670 |
To be in the top 10% of test-takers, or the 90th percentile, you would have needed an overall scaled score of 2960 in 2021. In 2022, these statistics may change very slightly but will likely remain similar.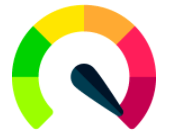 For more information about UCAT ANZ scoring, visit the official UCAT ANZ website.
FAQs
→What percentile is my UCAT score?
To find out the percentile for your UCAT score, you will need to compare it to the UCAT scores of all other test-takers for the current cycle. The UCAT Consortium releases percentile ranks for each testing cycle. You can find your percentile rank by checking the score report on your UCAT account.
→How does the UCAT percentile calculator work?
The UCAT percentile calculator works by taking your raw UCAT score and comparing it to the scores of other test-takers. It then assigns a percentile rank to your score, indicating how well you did compared to others.
→What percentile is 3100 UCAT?
The percentile rank for a UCAT score of 3100 will depend on the scores of other test-takers for the current cycle. As the percentile ranks vary each year, it is not possible to determine the exact percentile for a score of 3100 without the percentile ranks for the current cycle.
→Is 50th percentile good for the UCAT?
A percentile rank of 50 means that you have scored better than 50% of test-takers but worse than the other 50%. While a 50th percentile score is not considered "good" or "high," it is still a respectable score and may be sufficient for entry into some medical programmes.
→How do you score 99th percentile UCAT?
To score in the 99th percentile on the UCAT, you will need to achieve a high score across all sections of the test. This requires extensive preparation and practise, including developing strong critical thinking, reasoning, and time management skills. You may consider using UCAT preparation resources, such as practice tests, study materials, and tutoring services.
→What is the minimum UCAT score for medicine?
The minimum UCAT score for medicine varies between universities and programmes. Some universities may not have a specific minimum score but instead consider a range of factors, including academic performance, work experience, and interview performance. It is important to check with the specific universities and programmes you are interested in to determine their entry requirements.
→Can the UCAT percentile score be improved?
Yes, the UCAT percentile score can be improved through diligent study and practice. With hard work and dedication, you can improve your UCAT score and increase your chances of getting into your preferred medical or dental school.
→Why is the UCAT percentile score important?
The UCAT percentile score is important because it is used by universities to determine your eligibility for admission into medical and dental schools. A high percentile score can increase your chances of getting into your preferred school.