Loading...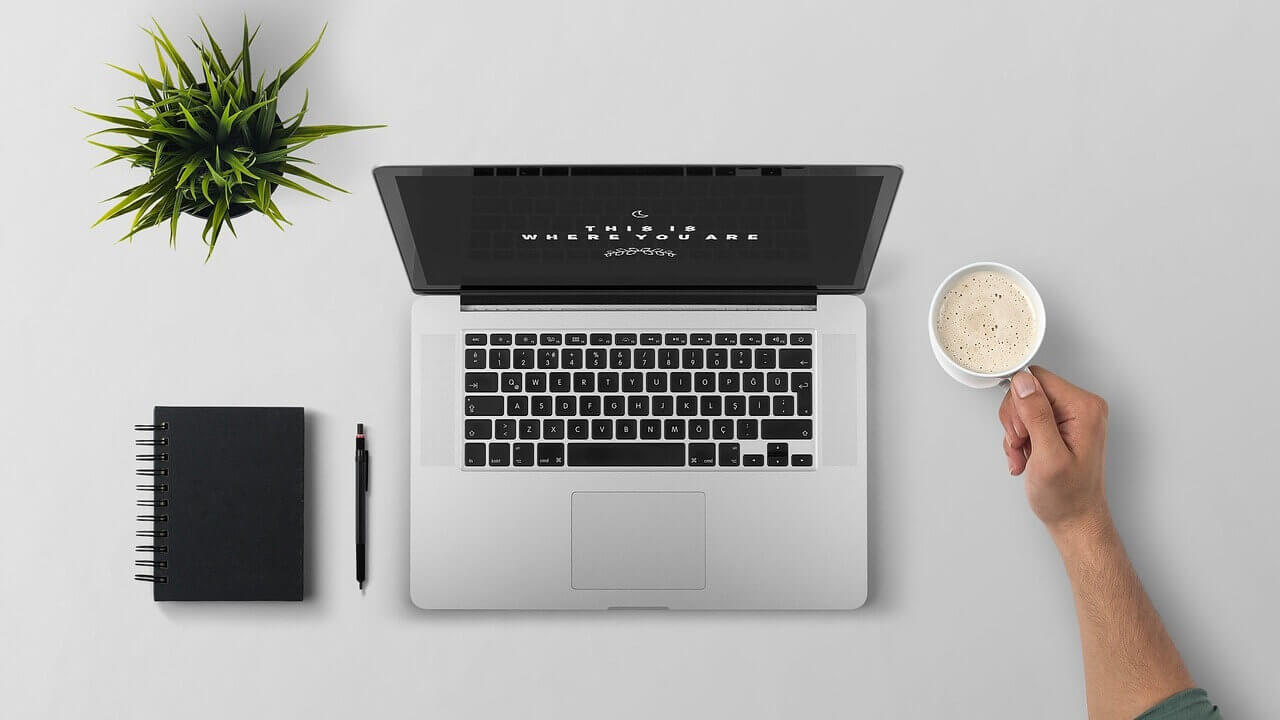 What is the ISAT?
Congratulations, you have made it! Your hard work has paid off! After years of lessons, exams and essays, your grades are finally achieved, and you can start to look forward to further education and adult learning. While applying to universities, you may be interested in studying abroad. Many are drawn to studying in Australia, and why not? With its laid-back culture, beautiful beaches, and incredible wildlife, it seems the perfect place to enjoy student life.
However, hopefuls wishing to study for certain degrees in Australia must first pass the ISAT exam.
So, what is the ISAT exam?
The ISAT, or International Students Admissions Test, is a three-hour, multiple-choice exam consisting of one hundred questions. It is mandatory for those who wish to study medicine, dentistry or other healthcare-related topics at an Australian university. The ISAT was produced by the Australian Council of Education Research (ACER) as a tool for Australian Universities to accelerate the selection of the best applicants.
The ISAT is a computer-based test, and like many multiple-choice exams, the ISAT does not test knowledge. It instead tests an individual's aptitude for critical thinking and quantitative reasoning.
Why do you sit the ISATs?
Remember the grades that you worked so hard to achieve? They show the universities you have the academic knowledge base to join the course. However, it takes more than academia to attend and excel in a medical degree. Doctors, dentists and other healthcare professionals must all have excellent decision making skills, diagnostic abilities and clinical knowledge. All should be accessible and applicable under pressure and in difficult situations. To do this, an individual must have the necessary critical thinking and analytical abilities.
The ISAT aims to show the applicant can understand and analyse information from written text, mathematical problems and graphical data. This test is designed to display critical thinking and quantitative reasoning by asking candidates to gather, analyse and comprehend information before using it to answer questions. It is used to show applicants have the aptitude to study for a medical career and thrive in the clinical environments they will be facing.
The test is designed to really challenge applicants in a different way. Those applying for healthcare courses are often high academic achievers; universities may find it difficult to select the correct candidates in such a competitive field. Therefore, Australian universities use the ISATs to identify and select the best-suited students. While ensuring equality and fairness in the application process, the exam removes potential biases by highlighting only the highest-level students on the basis of their test scores.
Which universities use the ISAT?
When applying to certain courses at Australian universities it may be mandatory to sit an ISAT exam. The ISAT is used in medical content courses by the following universities:
Monash University, Melbourne – Undergraduate Medicine
Monash University, Malaysian campus – Undergraduate Medicine
University of Limerick – Occupational Therapy
University of Limerick – Speech and Language Therapy
Flinders University – international undergraduate pathway
University of Queensland – undergraduate medicine and undergraduate dentistry
University of New South Wales (UNSW) – Undergraduate Medicine
University of Tasmania – Undergraduate Medicine
University of Western Australia (UWA) – International Student Direct Pathway to graduate-entry Medicine & Dentistry
University of Sydney – veterinary science
Western Sydney University (WSU) – Undergraduate Medicine (Apply via the International Office)
What is the ISAT like?
The test has one hundred questions from a variety of sources, covering subjects ranging from mathematics to humanities. The questions are grouped into "units"; each unit has a maximum of five questions. Each unit has its own source material with all the information required to answer the related questions. Prior knowledge about the source material is, therefore, not needed.
The questions are categorised into two types:
Critical reasoning: these questions aim to test a candidate's ability to read, understand, extend information and analyse passages. The applicant must then make decisions based on the available information. Those with good Critical thinking skills often do well at these questions. These questions use material from the humanities and social sciences.
Quantitative reasoning: these questions focus on problem-solving skills and involve analysis and application of information. These questions often require mathematical skills and a scientific mind.
The question types are mixed into the units; they have no order. Remember that your grades will show your academic knowledge; this test will display your decision making, critical thinking and comprehension skills.
How do you register for the ISAT?
The ISAT is an online exam; you can take it from a laptop or desktop at home or school. However, there are some steps you will need to take to register for and complete the exam. The exam is still undertaken under exam conditions and with strict rules; students must demonstrate they are receiving no outside assistance. The computer or laptop being used must meet certain technical requirements. It must be equipped with a microphone, speakers and a webcam. It must also have a suitable browser installed, such as chrome or firefox, to run the extensions required.
To sit the ISAT exam, applicants must complete the following:
Step 1: Applicants must create an ACER ISAT account; this is critical and must be done to complete the ISAT. Registration for the account must be done before scheduling the ISAT. A registration fee of AUD $413 is required on registration.
Step 2: Applicants should create a ProctorU account, a remote proctoring service. It enables an invigilator to supervise and observe test takers as they complete their ISAT. Maintaining that the exam has been completed in a controlled test environment. Applicants MUST use the same email address for their ACER and ProctorU registrations.
Step 3: Hopefuls can then schedule their ProctorU test. Once they have filled in their details, they can schedule and date and time for their exam.
Step 4: Applicants should ensure their technical equipment is compatible, their browser is suitable, and they have a reliable internet connection. Hotspots, public WiFi and tethering are not stable enough for the completion of the test.
Step 5: Applicants must download the ProctorU Extension to their browser.
Step 6: They must then download the ACER test App; the link to this app is provided by ACER before the exam. This app contains the test and must be downloaded before the scheduled ISAT.
Step 7: Applicants can then log in to ProctorU to sit the ISAT test at their scheduled time. It often takes around 10-30 minutes to connect with a proctor and complete the pre-exam checks, this does not factor into the exam time. The three hours to complete the exam begins once these checks are completed and the timer begins.
The student must then log in to ProctorU at their scheduled test time. The applicant then completes a series of checks guided by their proctor, including an identity check, a check of the student's surroundings and a technical check. Applicants are not allowed phones as they complete the test and can show workings on a whiteboard or paper, which must be destroyed or erased after the test.
Applicants may take the test within nine-day cycles that occur four times a year. Candidates' scores are valid for up to two years; if candidates wish to resit The exam, they must wait a period of twelve months between attempts.
How you can prepare
Hopefuls can prepare for this test by trying to hone their reasoning skills. Instead of just comprehending and analysing facts, individuals should start to understand arguments more deeply; they should also try to understand where correlations may exist in information. This can be done by solving logic puzzles and trying to read news and scientific articles critically.
Three hours may seem like a long time, but for 100 questions, this only leaves 1 minute and 40 seconds per question. Applicants must therefore be able to read and comprehend information quickly. ACER provides ISAT sample papers for a small fee; applicants can purchase these and work through them to get an experience of how the questions are laid out.
How is the ISAT scored?
There is no negative marking for incorrect or incomplete questions; therefore, if a candidate becomes stuck on a question, they should move past it and return if they have time. Once completed, applicants will receive their scores within two weeks of the final scheduled test. Applicants receive a scale score and a percentile score.
The scale score will be between 100 and 200 based on the answers to the questions. The percentile score tells the candidate what percentage of students scored lower than themselves.
The ISAT is developed and designed by a team of ACER test writers, all experts in their subjects. Each aspect of the exam is designed to make it relevant, fair and reliable. Data from previous tests are collected and statistically analysed to check each question's performance. Test questions are developed to carefully avoid gender, ethnic or cultural bias. Each exam contains a small number of trial questions that are not scored; they are used in developing future exam papers.
What happens next?
When applying to Australian universities, be sure to supply them with your correct ISAT ID. This is the ID given to you when you register for an ACER account. This ID enables the universities to access and review your ISAT scores.
You must also confirm when registering which universities are able to access your scores once you have completed the exam. You can notify the university when you have completed the ISAT, and they can then check your results.
The university should then get in touch and let you know how it went and what further steps you will need to take. Often they will require an interview, an educational transcript and proof of English language proficiency.
Australian universities offer world-recognised qualifications, a highly regarded education and a magnificent lifestyle. Don't let one exam stop you from accessing these incredible opportunities. Apply, prepare and ace that ISAT!
Check out our other articles for ISAT preparation and more information on the exam.