>
X
Loading... Which Australian Universities Require the GAMSAT?
The GAMSAT is an admissions exam used to select graduate applicants for medical and dental schools. It was originally designed for use in Australian medical schools but is now being widely adopted across the world. If you're a graduate considering applying the Australian medical schools, read on to learn more about the GAMSAT universities. If you want to find out more about the exam, including all the important dates not to miss for Australian GAMSAT Universities, check out our GAMSAT guide.
What does the GAMSAT test?
The exam is designed to test a wide range of skills applicable to medicine, including your critical thinking, analytical skills and time management.
The GAMSAT is divided into three sections:
Section 1: Reasoning in Humanities and Social Sciences 47 multiple choice questions based on your ability to interpret ideas on visual stimuli and written passages
Section 2: Written Communication 2 written essay tasks, one focused on social and cultural issues and one more personal prompt
Section 3: Reasoning in Biological and Physical Sciences 75 science-based multiple choice questions including biology, chemistry and physics
Which are the Australian GAMSAT Universities?
Australian National University
ANU Medical School is located in Canberra and offers a four-year medical degree with a curriculum based around problem-based learning. ANU provides opportunities for students to undertake placements in rural locations, and even offers a rural stream for students to spend their entire third year within a rural community. The GAMSAT is required for all domestic applicants. A minimum score of 55, with no lower than 50 in any individual subsection is required. Selection for interview is based equally on GAMSAT and GPA. This means that meeting the minimum GAMSAT requirement does not guarantee you an interview spot.
Deakin University
The medical degree at Deakin University is based at Warun Ponds, Geelong for the first two years with an emphasis on small-group learning and early clinical experiences. The final two years comprise of clinical attachments around the local area, including Melbourne. The GAMSAT is required for admission including a minimum score of 50 in each subsection and an overall score of 50. Selection for interview is based on GAMSAT, GPA and any additional adjustment factors. This means you'll probably need to exceed the minimum score to get an interview. For 2021 intake, the average GAMSAT was 66.9 and the average GPA was 6.74.
Flinders University
Located in Adelaide, Flinders University offers a four-year program for graduates with up to 75% of places reserved for Flinders graduates. The Flinders GAMSAT cut-off score for invitation to interview for the 2020 intake was 66. The cut-off score was lower for rural and Flinders graduates.
Griffith University
The Griffith School of Medicine offers students the chance to study medicine on Australia's Gold Coast. The curriculum is based around a combination of problem-based learning, small group sessions and clinical placement. A minimum GAMSAT score of 50 in each section is required. Your GAMSAT is used in combination with GPA to decide which candidates to shortlist for interview so you will likely have to score higher than the minimum to progress.
Macquarie University
Macquarie University provides a medical course fully integrated into patient-centered clinical care and active research. Based in Sydney, the course focuses learning around a series of clinical cases to keep the patient central throughout the entire course. Applicants are selected for interview based on equal consideration of GAMSAT and weighted GPA score.
University of Queensland
The University of Queensland offer a four-year medical degree designed for graduates. Students learn through a case-based learning approach with a curriculum that is fully integrated into clinical care. A minimum GAMSAT score of 50 in each section is required. GAMSAT and GPA are equally considered when shortlisting for interview, so it should be expected that applicants need to exceed the minimum score to be considered.
University of Melbourne
The University of Melbourne have recently redesigned their MD curriculum to represent advances in medical education over the past 10 years. The minimum GAMSAT score required is 50 in each section. It's important to note that the University of Melbourne does not use the GAMSAT scoring weighting, and instead applies an equal weight to each section. This means that your overall score supplied by the GAMSAT results may differ from the score considered by this university. Equal weight to GAMSAT score and GPA are given before interview.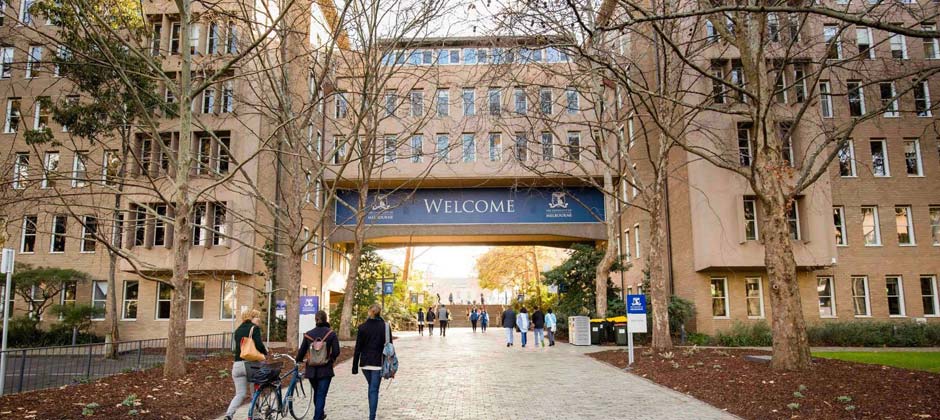 University of Notre Dame
With campuses in Fremantle and Sydney and clinical schools in 7 locations, students at Notre Dame have an opportunity to undertake a clinical rotations in a wide range of settings. A minimum unweighted GAMSAT average of 52 or higher is required.
University of Sydney
Sydney Medical School boasts an innovative new curriculum, launched in 2020 to enhance learning with earlier clinical exposure and additional personalisation options. Applicants must have achieved at least 50 in each GAMSAT section in order to be eligible to apply.
University of Western Australia
Applicants must have at least an overall GAMSAT score of 55, with no section lower than 50 in order to apply. Applicants are initially ranked according to GPA and GAMSAT, and therefore applicants should expect to need a higher score than the minimum in order to be shortlisted. Successful applicants for the 2020 intake had an average GAMSAT of 65.44 and an average GPA of 6.71.
University of Wollongong
The University of Wollongong MD programme is a 4-year graduate entry medical degree, based at both the Wollongong and Shoalhaven campuses. The GAMSAT is compulsory for domestic applicants. Domestic applicants are required to have a minimum overall score of 50 with no individual section scoring lower than 50.