Loading... UCAT Decision Making: 7 Tips For UCAT Success
James Gibbons
Senior Writer at Medic Mind
Decision Making is the newest section of the UCAT. It was brought in as the replacement to the similarly named Decision Analysis. It was first trialled in the UK in 2016 and then has contributed towards the score since 2017. Because it's slightly newer you might find less resources online for this section.
Even before the change many students find these area one of the most challenging in the test. This article aims to provided you with 7 keys tips for overcoming this challenging and acing this section for UCAT success.
1. Decision Making Technique Is Key
On the face of it the Decision Making questions can seem incredibly complex. But by systemically applying technique to each type you can break them down into much more manageable questions.
For example lets start with the syllogism questions. They just seem like a jumble of nonsensical words, but by drawing a Venn diagram you turn a random sentence into clear and easy to follow diagram. And then you can use this to confidently select the correct answers.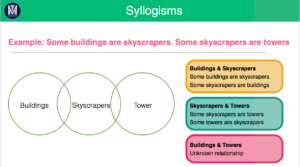 Once you have learnt the required techniques and spent time practising them, this section can be turned from one of the hardest one of the most manageable.
This section is not like Quantitative Reasoning that can be managed with strong basic mathematical ability. Which some students can manage without spending time learning theory. If you do not know what you are doing in this section can be incredibly challenging. So good technique can make all the difference.
2. Balance Different Decision Making Question Types
There are six different question types in this UCAT section. Therefore, it is incredibly important that you have spent time practising each type. Each question type has different techniques and timing tips linked to them. And you need to have spent time on each one to learn these.
| Question Type | Requirements |
| --- | --- |
| Syllogisms | You are given two or more statements and have to use logical reasoning to decide what conclusions follow. |
| Venn Diagrams | You may be presented with a set of statements and a set of different Venn diagrams as response options. |
| Probabilistic Reasoning | Select best possible response for a question relating to probability. |
| Logical Puzzles | Given a series of statements and facts and need to infer information from this. |
| Interpreting Information | Find which conclusion best follows an argument. |
| Recognising Assumptions | Test your ability to evaluate how strong an argument is in support for or against a solution to a particular problem. |
This also means that there will be no surprises on test day. And that if you find a particular question type you struggle with you can dedicate time to practising it. It may even be the case that you could benefit from external help. In which case our one-to-one tutors can give you help that can be tailored to your exact needs.
3. Make Note Of Your Mistakes
When practising make sure to write a list of all the different question types. Not only will this allow you to make sure you have done at least one of each. But then as you go through make a tally when you get a certain question wrong.
For a section with so many sub-topics, this is useful way to structure your revision, allowing you to focus on your weakest areas. Remember not to neglect the questions you find particularly hard. Everyone has a certain type they struggle but this does not mean you should avoid them!
This technique as a good one to apply to all the sections of the UCAT. As they all have different question types with them, so it can help you to keep track.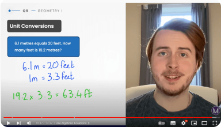 UCAT Online Course
The Best UCAT Course: 2000+ practice questions, 100+ lessons, and more!
4. Practise Venn Diagrams
Venn diagrams are one of the most important parts of Decision Making. As the are key for both the syllogism and the Venn diagram question types. Practising drawing them will get you used to how they work. And how to then apply them to these two different question types.
Then when it comes to the test day, even though it might require more time initially, it will mean that you answer the 5 statements quickly and accurately. But be sure to keep an eye on the clock when practising. You need to have a rough idea of how long it is taking you so as not to run out of time.
5. Ensure To Be Strict With Timing
Decision Making requires you to move through the questions at a rate of about one question per minute. This may seem generous compared to the other sections, but it is very easy to fall into the trap of getting caught up in a question.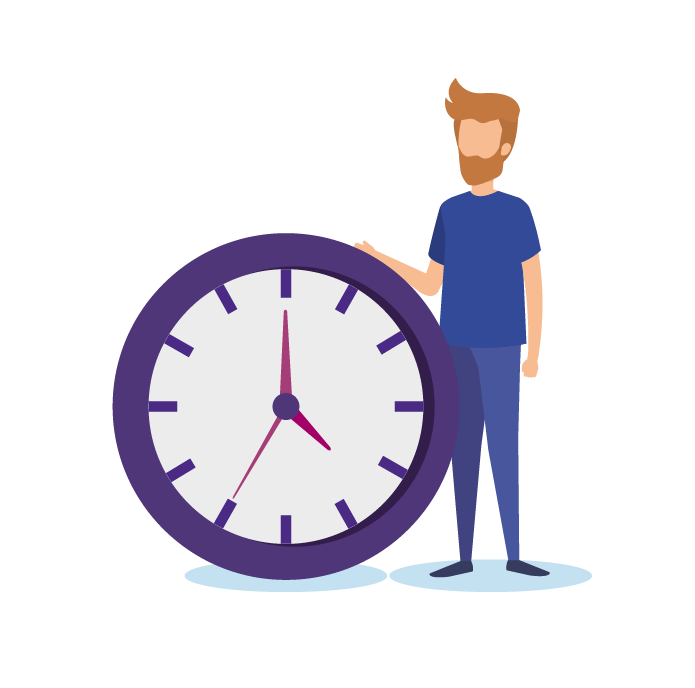 Ultimately some of the questions are quite interesting. And trying to figure your way through can be quite satisfying. But be careful, this can result in you wasting too much time on one question and may prevent you from finishing. In fact some of the logical puzzles are unsolvable on purpose! This has been done on purpose to penalise students who spend longer trying to solve the complete puzzle, even after they've worked out the correct answer to the statement. So overall, it is critical to be strict with yourself during this section.
6. Decision Making: Spatial Equations
Spatial equations are another question type that can be simplified easily. If you give each shape a letter it will allow you to work out and solve this type of questions much more efficiently. You can then utilise the time saved on this question type on some of the more complex time consuming ones.

7. Try Not To Over Flag
While it is important not to get caught up on questions and to move on when you get stuck. It is also important not to leave any questions unanswered when you flag them. Remember that the UCAT is not negatively marked so there is no harm in guessing if you don't know the answer.
With Decision Making it is one scenario per question, unlike Verbal Reasoning for example where a set of multiple questions will all relate to the same passage. Therefore, it is quite difficult to come back at the end and re-accustom yourself with the question. So, try to answer the question once and for all when you're actually doing it.
Conclusion
Without practice and technique Decision Making can be one of the hardest and most confusing sections of the UCAT. It therefore benefits the most from practice. If it is an area you are particularly struggling with, a personal tutor could make a massive impact on your performance.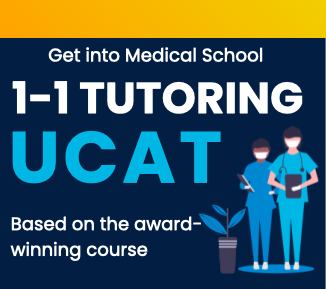 UCAT 1:1 Tutoring
Book your free consultation with our UCAT experts to start your preparation today!
But remember just a little perseverance and theory can go a long way. And if you are willing to put the effort it you can make this one of your highest scoring sections.
Frequently Asked Question
→What is the UCAT Decision Making section?
The UCAT Decision Making section is a part of the UCAT (University Clinical Aptitude Test) used by many medical and dental schools in the UK, Australia, and New Zealand. It assesses the ability to make sound decisions and judgements based on complex information.
→What are some tips for success in the UCAT Decision Making section?
Some tips for success in the UCAT Decision Making section include practicing under timed conditions, understanding the different question types, using logic and critical thinking skills, and eliminating distractors.
→What are some common question types in the UCAT Decision Making section?
Common question types in the UCAT Decision Making section include syllogisms, logical puzzles, and data interpretation.
→Should I guess on UCAT Decision Making questions?
Yes, guessing can be a useful strategy on the UCAT Decision Making section, especially when you are unsure of the correct answer. However, it's important to eliminate as many distractors as possible before making an educated guess.
→Is it possible to prepare for the UCAT Decision Making section?
Yes, it is possible to prepare for the UCAT Decision Making section by practicing with official UCAT practice materials, developing test-taking strategies, and building critical thinking and logical reasoning skills.
→Why is the UCAT Decision Making section important?
The UCAT Decision Making section is important because it assesses skills that are critical for success in medical and dental professions, such as the ability to evaluate complex information, prioritize tasks, and make sound decisions.
→How important is the UCAT Decision Making section in the overall UCAT score?
The UCAT Decision Making section is one of five sections in the UCAT, each of which is equally weighted in the final score. Therefore, performing well in the Decision Making section is important for achieving a strong overall UCAT score.