Loading... UCAT Resources: The Best To Help With UCAT Preparation
James Gibbons
Senior Writer at Medic Mind
When preparing for the UCAT it may seem slightly overwhelming when deciding which UCAT resource are going to help you best. This article will aim to guide you through some of these resources, while advising you what UCAT resources may be best suited your budget and the time scale you have left to prepare.
The UCAT Website
The best place to start with your UCAT preparation is the official UCAT website. This website will give you a full breakdown of what the test involves, the costs, the timings and suggested ways in which you can prepare for the UCAT. It also provides practise tests and question to help you prepare for the test day.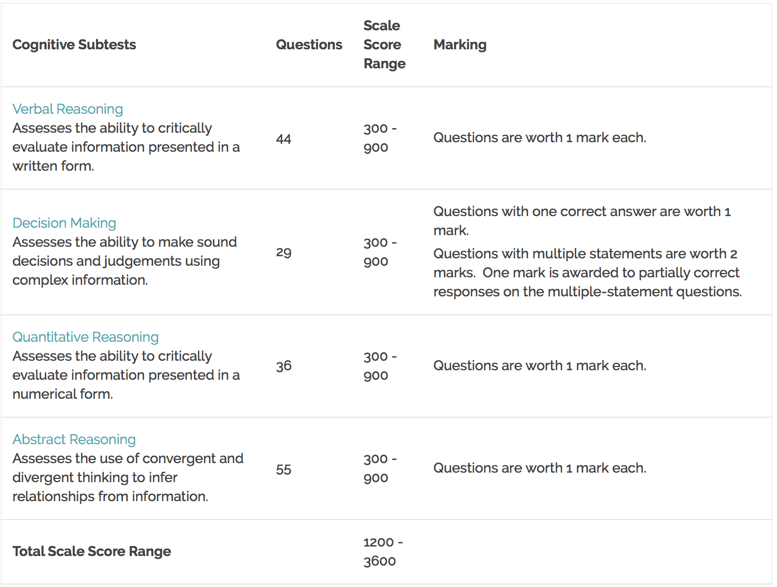 UCAT Resources: Courses
One of the most useful UCAT resources out there are specifically designed UCAT courses. These come in a variety of different formats and at several different price points.
When picking a course, you need to think about the right option for you. Some companies offer classroom-based courses, which cover a large amount of material in one day. This might be good for someone with little time left to prepare, but in our experience tend to be rushed. The one-size-fits-all model also means that your personal strengths and weaknesses aren't taken into account.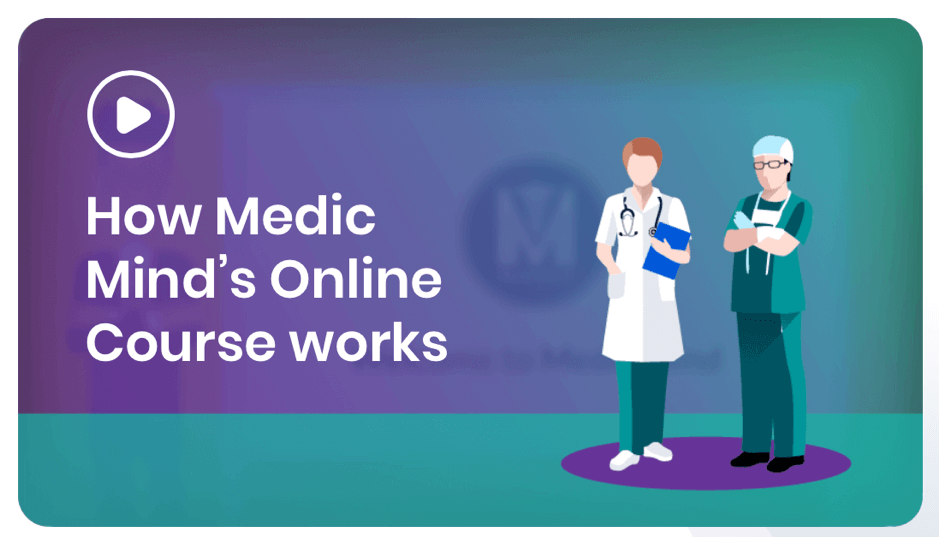 Alternatively, you may want to opt for an online course such as those offered by Medic Mind. The benefit of an online course is that it is self-paced, meaning you can go as slow or fast as you like. The videos are available 24/7 so if you're struggling with a particular topic you can go over the video as many times as you wish.
UCAT Resources: Books
There are a variety of different UCAT books out there. These books not only provide a helpful way of tackling each section but also a large number of practice questions.
We have an entire blog post you can read all about which books may be most useful to add to your UCAT preparation. Some books just provide lots of practise questions, where as others help with the theory behind the test. Therefore, it is key to know what they cover before you buy.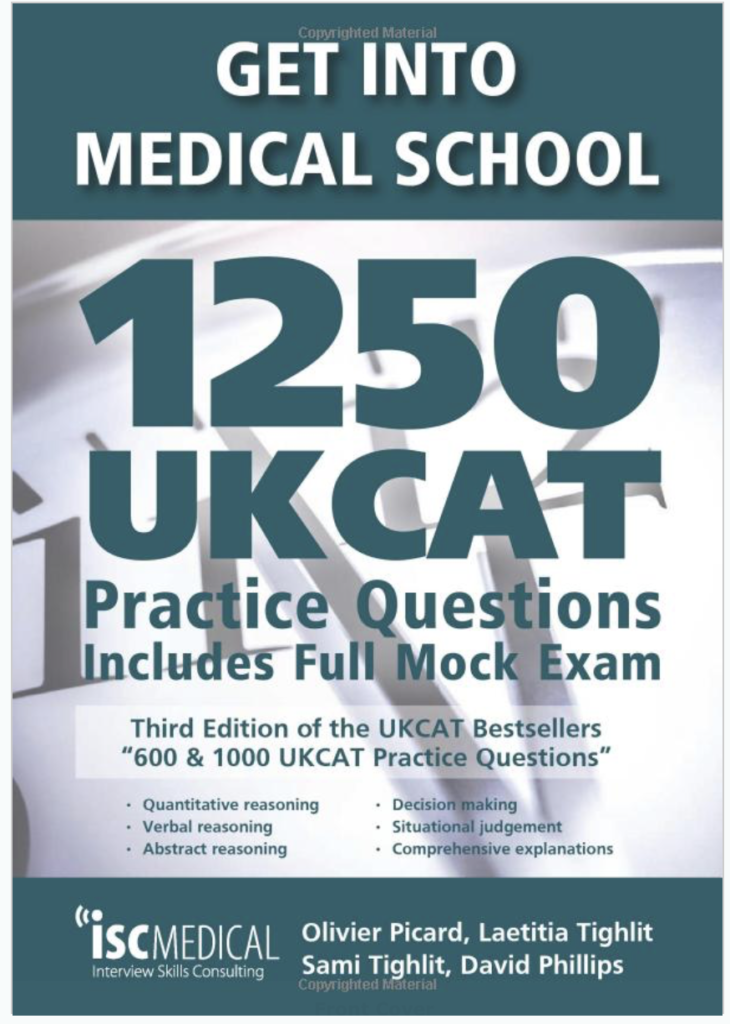 UCAT Resources: Questions
When planning your UCAT resources for your preparation, you will undoubtedly come across a large number of question banks. There are some available on the UCAT website as mentioned above or you may be given access to them when you sign up to a course.
When using a question bank or a book the best method is to work through one section of the test using just one resource at a time. This will allow you to set clearer goals and should prevent you from getting confused by differing advise from different resources.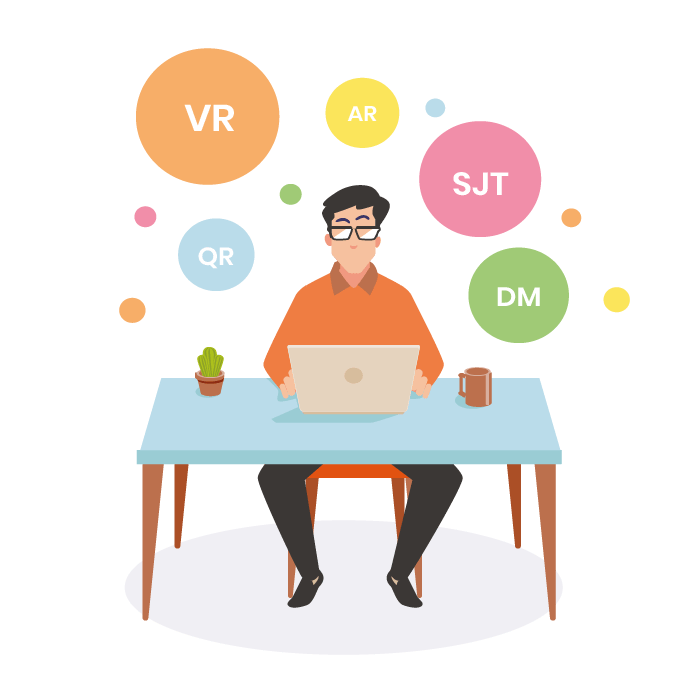 A further option is to search through older UKCAT question banks. Although the sections are slightly different, verbal, abstract, and quantitative reasoning question styles have remained unchanged. So these can potentially offer an alternative if you are struggling to find more questions to practice with.
The most important thing with when using question banks as part of your UCAT resources is consistency. Working through each set of questions methodically and diligently will help you to make the best progress while hopefully seeing improvement in your progress. Remember to spend time looking through questions you've gotten wrong to ensure you're learning from your mistakes.
We've got over 250+ UCAT Practice Questions for absolutely free! We've compiled these by topic so you can accompany the theory from your UCAT Resources and apply it to the questions. You can find these here
UCAT Tutors
One of the best and most personalised UCAT resources you can use are 1-to-1 UCAT tutors. This may be one of the more expensive UCAT resources out there, but it can offer you the most tailored help possible.
Tutors are particularly useful if there is one section of the UCAT you are struggling with, because they can through specific techniques for that section. And then you can work through questions in that section together to maximise your performance.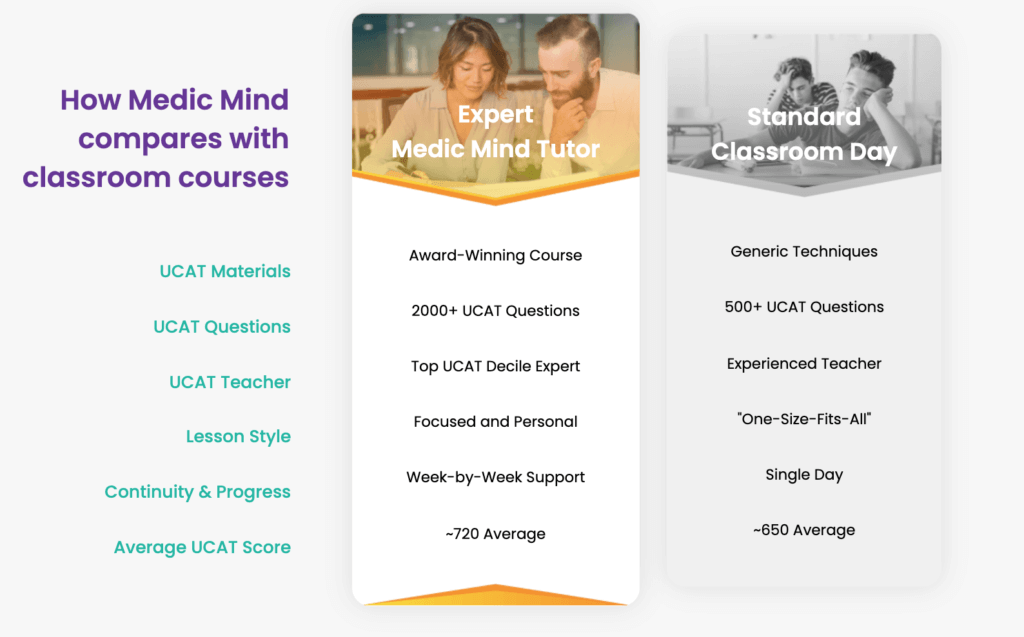 UCAT tutors also can offer great advice on things such as tips for timings and taking you through mock exams. Which will allow you to experience the time constraints of the test before you have to sit it. While not necessarily for everyone, tutors can be the ultimate UCAT resource for those that need them.
Conclusion
Knowing what resources are best for preparing you for the UCAT can be difficult and confusing. This article has guided you through the ones that we recommend. And will hopefully allow you to choose the best ones to help you to succeed!
FAQs
→What is the UCAT?
The UCAT (University Clinical Aptitude Test) is an admissions test used by universities in the UK, Australia, and New Zealand for their medical and dental degree programs. The test assesses a range of cognitive abilities, including verbal reasoning, quantitative reasoning, abstract reasoning, decision-making, and situational judgment.
→What are the best UCAT resources for preparation?
There are several UCAT resources available that can help with UCAT preparation. Some of the best resources include official UCAT practice tests and question banks, UCAT prep books, UCAT courses, and UCAT preparation apps.
→Are UCAT courses worth it?
UCAT courses can be worth it for students who need extra help with their preparation or prefer a more structured approach to studying. UCAT courses are typically led by experienced instructors who provide personalized feedback and guidance. Some popular UCAT courses include those offered by Kaplan, The Medic Portal, and UniAdmissions.
→What are UCAT practice tests, and how do they help?
UCAT practice tests are simulations of the actual UCAT exam. They help you familiarize yourself with the test format and time limits, and give you an idea of the types of questions that might appear in the actual exam. Practicing with UCAT practice tests can improve your accuracy and speed, and help you identify your strengths and weaknesses.
→What tips do you have for UCAT preparation?
Some tips for UCAT preparation include practicing under timed conditions, using a variety of resources, identifying and addressing areas of weakness, and developing a study schedule. Additionally, taking care of your physical and mental health is crucial to ensure that you are performing at your best during the test.
→How long should I prepare for the UCAT?
The amount of time required for UCAT preparation varies from student to student. However, it is recommended that students start preparing for the test at least three to six months before the test date. This allows for enough time to cover all the sections of the test and to practice using a variety of resources.
→Why is UCAT preparation important?
UCAT preparation is important because the test is a crucial part of the application process for medical and dental programs. A good UCAT score can significantly increase your chances of being accepted into a program. Moreover, UCAT preparation helps you to develop and hone the skills required to perform well in the test.
→How do I choose the best UCAT resources for me?
Choosing the best UCAT resources for you depends on your learning style, budget, and goals. Consider factors such as the format of the resource, the level of support it provides, and the price. You can also read reviews and ask for recommendations from others who have already taken the UCAT exam.