Loading... Booking the UCAT: Everything you need to know!
Leyna Roy
Head UCAT Writer
Introduction to UCAT ANZ Booking
The UCAT ANZ is a compulsory exam for admission to some medical schools in Australia. Booking the test might seem quite simple but there a few things worth taking into consideration when booking the UCAT ANZ.
In this post I've broken it all down for you to try and make your life a little bit easier.
Sections in this article:
· Important Dates for Booking the UCAT
· Key Questions when Choosing a Test Date for UCAT Booking
· Step-by-Step Guide for Booking the UCAT
Read this guide carefully, and you should be good to go ahead and book the UCAT ANZ!
Important Dates for Booking the UCAT ANZ
There are several important dates to know when it comes to UCAT ANZ booking. To keep things simple here is the handy table with key dates taken from the official UCAT website.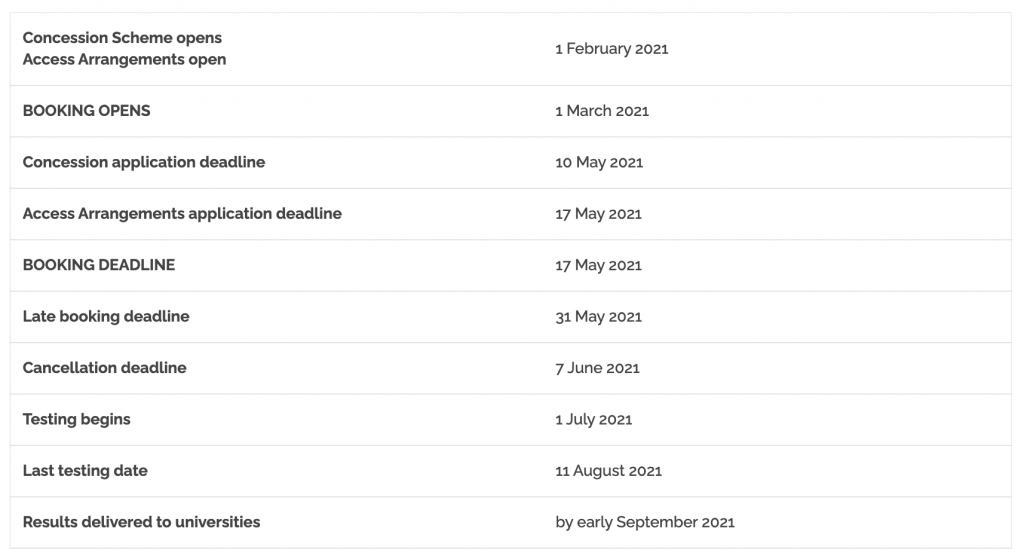 Don't worry about memorising these dates, but definitely save the table or write the dates into your calendar to ensure you don't miss any of them. UCAT registration, UCAT booking and the deadline dates are particularly important.
Choosing a Test Date for UCAT ANZ Booking
As you can see from the key dates table, you can sit the UCAT ANZ anytime between 1 July 2022 and 11 August 2022. So when should you take it?
After reading this section, you'll come to realise that there's actually quite a few things to think about when you're choosing a date to book the UCAT.
1. Do I have any other commitments?
It can be difficult enough balancing studying for your school exams, medical school entrance exams and also deciding which schools to apply to but don't forget that you may have other things planned during this time such as trips away or birthdays. Be sure that you are going to be sitting the UCAT ANZ when there is a quiet time in your calendar. This is important to make sure you have enough time to properly prepare beforehand.
For example, if you have a family trip arranged for July, you might want to book your UCAT a couple of weeks after you get back to make sure you can do some studying first. If your vacation is in August, you might consider booking the UCAT just before so that you can totally relax and also be finished with the test before you go away.
2. Will I want to postpone the date?
Once you have booked your UCAT examination sitting you are able to change the date, time and location provided that there is availability. If you're feeling nervous about the test, you want to make sure you can postpone the exam if you don't feel ready when your exam date is approaching.
Therefore, it would be best to choose a fairly early test date so that you have plenty of time left in case you need to postpone it. Having said this, we don't recommend for you to keep on pushing back your test date, because the nerves will just build up. Remember to trust that you have done enough work for this and just believe in yourself!
Do remember rearranging your test may not always be possible as the test centres get booked up, especially near the end of the examination period. If your test date is early, it is more likely that you will be able to push it back if you need more time.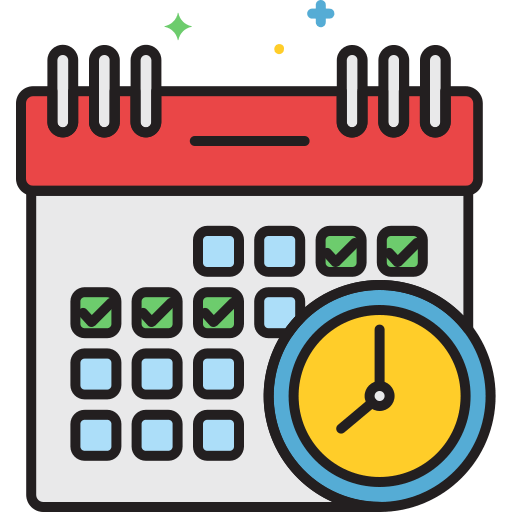 3. Have I done enough revision?
This might seem like a pretty obvious one, but you should still put some thought into it. If you've been revising for a long time and gone through pretty much every practice question and are gaining good scores, chances are that you're ready for the test so you should choose a pretty early date to get it done. If you've done a fair amount of revision but still have more to do in your plan, you should pick a date which will allow you to complete your scheduled revision before the test, so that you feel really well prepared. Our personal recommendation is to allow yourself at least 6-8 weeks of preparation if you can as that tends to be the optimum amount.
If you want some revision and preparation tips, check out our handy blog post, and here's a useful, official YouTube video from the UCAT consortium:
4. Have I decided which university to pick?
One of the benefits of the UCAT exam is that you get your results immediately after sitting the exam. Therefore, if you sit your UCAT examination earlier in the season you will be able to spend more time researching your medical school options based on your performance.
5. What time of day should I book?
This is a matter of personal preference, but we often recommend booking the test in the late morning (e.g. 11am). If your test is at 8am, you may not get a full night's sleep, whereas if your test is at 4pm you may be less fresh and become agitated waiting around all day. However, the time slot is completely up to you, and there may be limited slots available if you book the UCAT too late.
Step-by-Step Guide for Booking the UCAT
Now that you know when you can book the UCAT and the date which you'd like to book it on, all that's left over is to actually go ahead and book it!
To make sure you have done everything you need to, I've made a step-by-step guide, which should be pretty easy to follow. You could also note the steps down and use it as a checklist for yourself as you go through the process.
1. Register and create an account
You will have to register for yourself, and you can only make one account. You can register here.
During registration, you will be asked these questions, so be sure to have the answers in mind. Make sure to register using the same legal name as is on your photo ID.
Screenshot of the official UCAT registration page.
2. Confirm your registration via the email you are sent.
This one's pretty self-explanatory I guess but confirming your UCAT registration is really important – remember to check your junk/spam folder too!
3. Book your UCAT test date.
Log-in to your Pearson VUE account. Then you'll have to choose where you want to sit the test and when. We've discussed how to pick when to sit the exam above.
There are a number of test centres around Australia and New Zealand. You can find the full list here. There is also an option to sit the exam internationally.
4. Pay the test fee.
Make sure you enter the correct payment details to complete the booking. You can find out the latest costs of the exam here.
End Note
So, there you go! Now you should be completely ready when it comes to booking the UCAT exam (and then totally ace it of course!). If you need any further information, the official UCAT website is a great place to go.
If you need any personalised help with your medicine application, have a look at our UCAT online course, or look into our tutoring services.
FAQs
→What is the UCAT?
The University Clinical Aptitude Test (UCAT) is an admissions test used by universities in the United Kingdom, Australia, and New Zealand to assess the aptitude and skills of candidates seeking to pursue undergraduate degrees in medicine, dentistry, and related fields.
→When should I book the UCAT?
The UCAT test is typically held in July or August, and registration opens in May. It is recommended that you book your test as early as possible to secure your preferred test date and location.
→How do I book the UCAT?
You can book the UCAT online through the official UCAT website. You will need to create an account, select your preferred test date and location, and pay the registration fee.
→How many times can I take the UCAT?
You can take the UCAT once a year, and the score is valid for the current admissions cycle. If you want to retake the test, you will need to register and pay the registration fee again.
→How is the UCAT scored?
The UCAT is scored on a scale of 300-900, with a score of 500 being the average. Each section is scored separately, and the final score is calculated as a weighted average of the sections.
→What is a good UCAT score?
A good UCAT score depends on the program and university you are applying to, as each institution has its own specific requirements. Generally, a score of around 650-700 is considered competitive for entry into medical schools.
→How can I prepare for the UCAT?
Preparation for the UCAT involves developing knowledge and skills in the areas of verbal reasoning, decision making, quantitative reasoning, abstract reasoning, and situational judgment. Many candidates choose to take preparatory courses or use practice materials, such as those offered by commercial companies or on the official UCAT website.