Loading... What is the GAMSAT?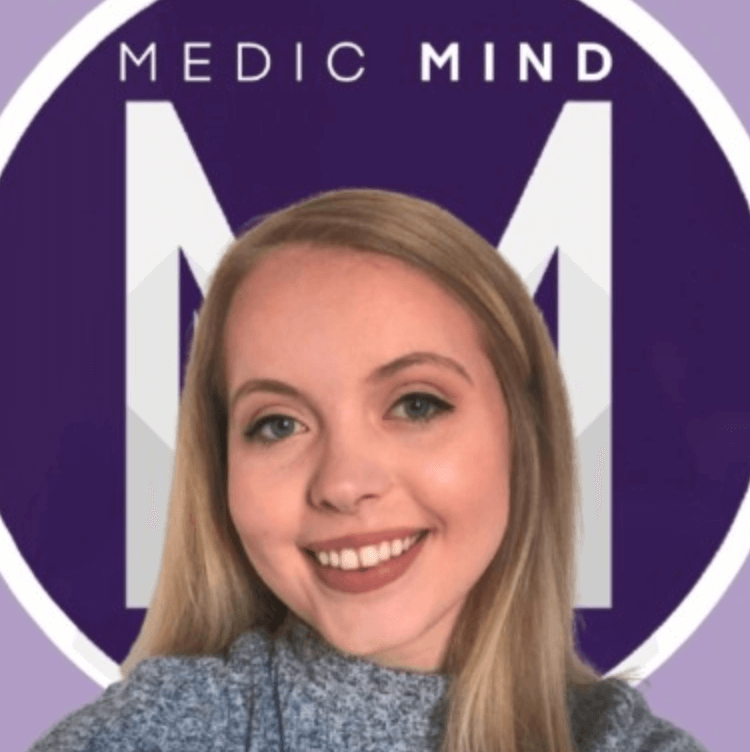 The Graduate Medical School Admissions Test (GAMSAT) is one of the aptitude tests used to select students for graduate-entry medicine degrees in Australia and across the world. The GAMSAT is designed to test a wide range of skills needed for a successful career in medicine, including your critical thinking, analytical skills and time management. In this article, we'll explain everything you need to know about the Australian GAMSAT.
What format will the GAMSAT 2022 take?
The GAMSAT is slightly different to other medicine aptitude tests, such as UCAT ANZ, as it is taken over the course of an entire day. The GAMSAT exam is 5 hours and 25 minutes long, broken down into two a morning and afternoon session. You are provided a 1 hour lunch break after Section 2 and before Section 3. It's a long day!
The GAMSAT is taken in person but on computers. As such, the dedicated reading time is now just extra time to take the test and no different to the ordinary allotted time.
The GAMSAT 2022 is divided into three sections:
GAMSAT Section 1: Reasoning in Humanities and Social Sciences
You'll have 100 minutes to answer 62 multiple choice questions based on a variety of stimuli. You'll be tested on your ability to interpret ideas based on both visual illustrations and written passages.
GAMSAT Section 2: Written Communication
This section requires you to write two written essays. You'll have a total of 65 minutes to complete this section – so each essay should take you about 30 minutes to complete. Task A tends to be focused on social and cultural issues, whereas Task B is usually more personal.
GAMSAT Section 3: Reasoning in Biological and Physical Sciences
The final section is made up of 75 science-based multiple choice questions. You're given 150 minutes to answer all questions. The questions are divided between the three sciences with 40% of questions relating to biology, 40% to chemistry and the final 20% focused on physics. Make sure to brush up on your reasoning and math ability – this is not a content exam.
Where can I take the GAMSAT in Australia?
There are a number of GAMSAT test centre locations around Australia where the GAMSAT exam is sat. There are:
GAMSAT Test Centres in Adelaide
GAMSAT Test Centres in Ballarat
GAMSAT Test Centres in Brisbane
GAMSAT Test Centres in Canberra
GAMSAT Test Centres in Dubbo
GAMSAT Test Centres in Darwin
GAMSAT Test Centres in Hobart
GAMSAT Test Centres in Melbourne
GAMSAT Test Centres in Perth
GAMSAT Test Centres in Townsville
GAMSAT Test Centres in Sydney
GAMAT Test Centres in Wollongong
Note: the September GAMSAT UK will only be held in Adelaide, Brisbane, Dubbo, Melbourne, Perth and Sydney.
How much does it cost to take the GAMSAT?
The GAMSAT exam costs $518 to sit in Australia.
If you miss the GAMSAT deadline to register, you can still sit the exam but you'll have to pay a late registration fee of $100 on top of the standard registration fee. You can find more information about how to pay and register for the GAMSAT Medicine here.
How is the GAMSAT scored?
Each of the three GAMSAT sections is scored on a scale from 0 to 100. These are not percentage marks but are scaled based on raw score. This means that universities can directly compare GAMSAT scores from different sittings.
Your overall GAMSAT score is a weighted average of these three individual section scores. This is calculated as:

Some universities will use your unweighted average instead. This means Section 3 will be worth the same amount as the other two sections. Make sure to take a look carefully at how your chosen universities use your score!
How will l know my GAMSAT score?
You'll receive an email with your GAMSAT results after the GAMSAT testing period is over. So for the September GAMSAT you can expect to receive your results in mid November time.
Can I retake the GAMSAT?
Yes! There is no limit to the number of times you can take the GAMSAT. Your GAMSAT score will be valid for four years. As there are two sittings per year this means you have 8 possible opportunities to take the exam for each application cycle.
What is a good score?
A good score is one that gets you into medical school. Depending on your circumstances such as GPA, rural status, disadvantage, indigenous background, university of study and postgraduate qualifications, this can be a very different number. One good guide for non-rural students is the official average entrance score of The University of Western Australia: 6.75 GPA and 72.2 GAMSAT.
Conclusion
The GAMSAT Medicine is a crucial part of your application to medical school. It's one of the key ways that medical schools decide which applicants to invite to interviews. While the exam can seem initially intimidating, it is completely possible to score very highly with some careful GAMSAT preparation. Check out our GAMSAT top tips and preparation guide to learn more.
Frequently Asked Question
→What is the GAMSAT?
The Graduate Medical School Admissions Test, commonly known as GAMSAT, is an examination used to assess the suitability of candidates seeking admission to graduate-entry programs in medicine, dentistry, pharmacy, and other health-related professions.
→What does the GAMSAT consist of?
The GAMSAT is a standardized test consisting of three sections: Reasoning in Humanities and Social Sciences, Written Communication, and Reasoning in Biological and Physical Sciences.
→Who can take the GAMSAT?
The GAMSAT is open to anyone who has completed a bachelor's degree, or is in their final year of study, from a recognized university. However, it is primarily intended for individuals who are interested in pursuing a career in medicine or related fields.
→How is the GAMSAT scored?
The GAMSAT is scored on a scale of 0-100, with a score of 50 being the average. Each section is scored separately, and the final score is calculated as a weighted average of the three sections.
→What is a good GAMSAT score?
A good GAMSAT score depends on the program and university you are applying to, as each institution has its own specific requirements. Generally, a score of around 65-70 is considered competitive for entry into medical schools.
→How can I prepare for the GAMSAT?
Preparation for the GAMSAT involves developing knowledge and skills in the areas of humanities, social sciences, and the sciences. Many candidates choose to take preparatory courses, such as those offered by commercial companies, to help them develop the necessary skills and knowledge.
→What is the significance of the GAMSAT?
The GAMSAT is an important step in the admissions process for graduate-entry programs in medicine and other health-related professions. It provides a standardized measure of the knowledge, skills, and aptitude required for success in these programs, and helps to ensure that only the most qualified candidates are admitted.